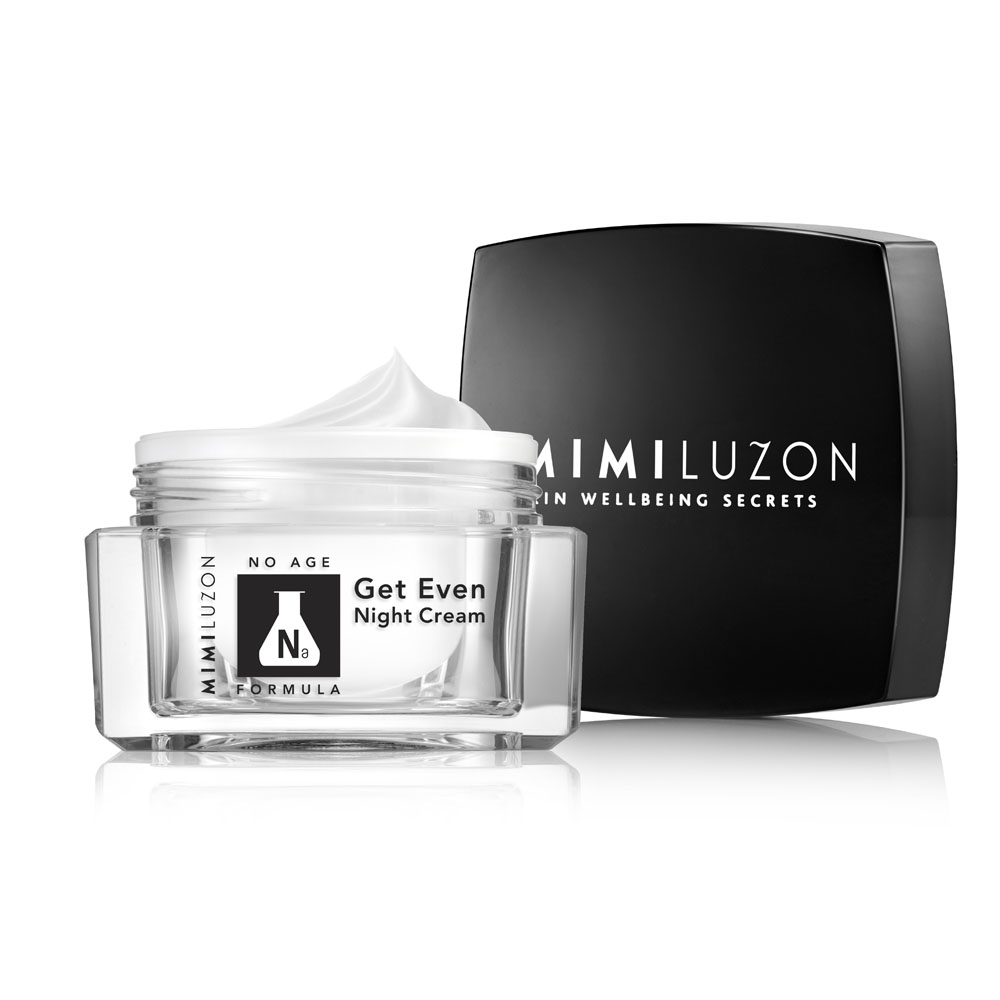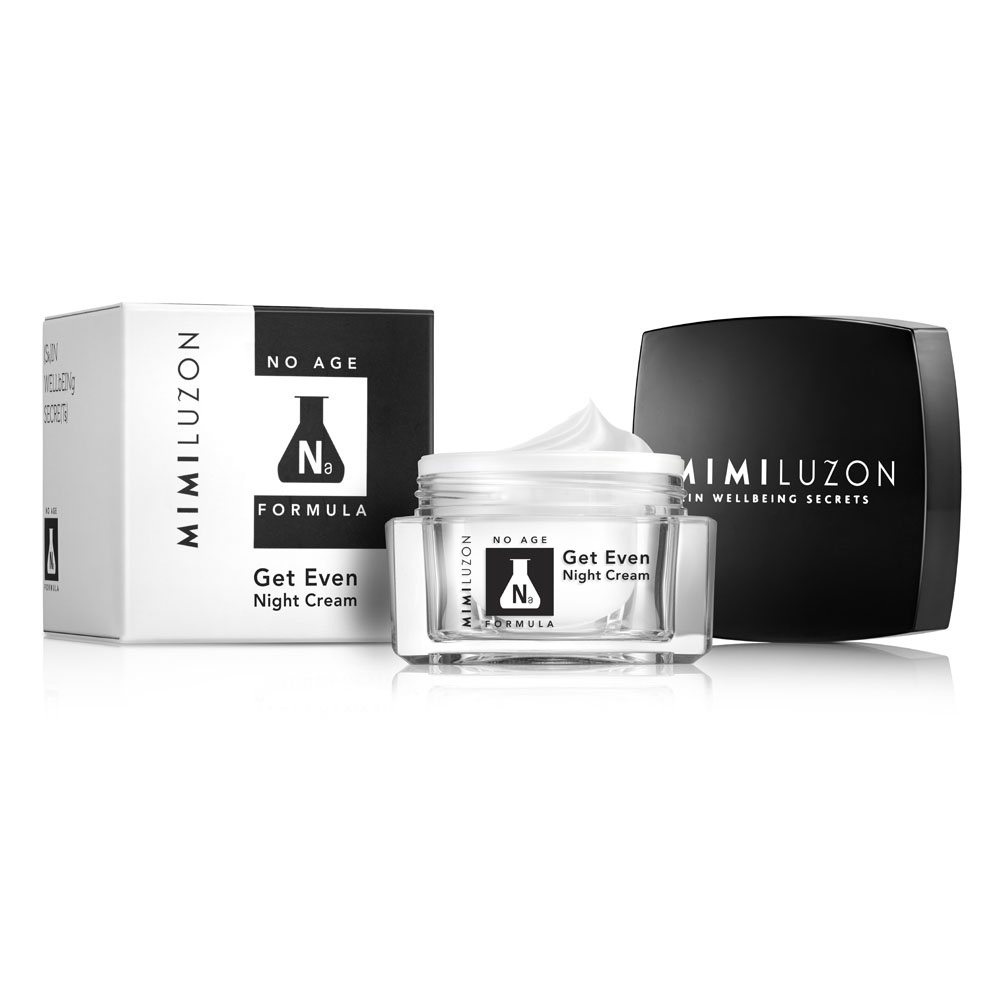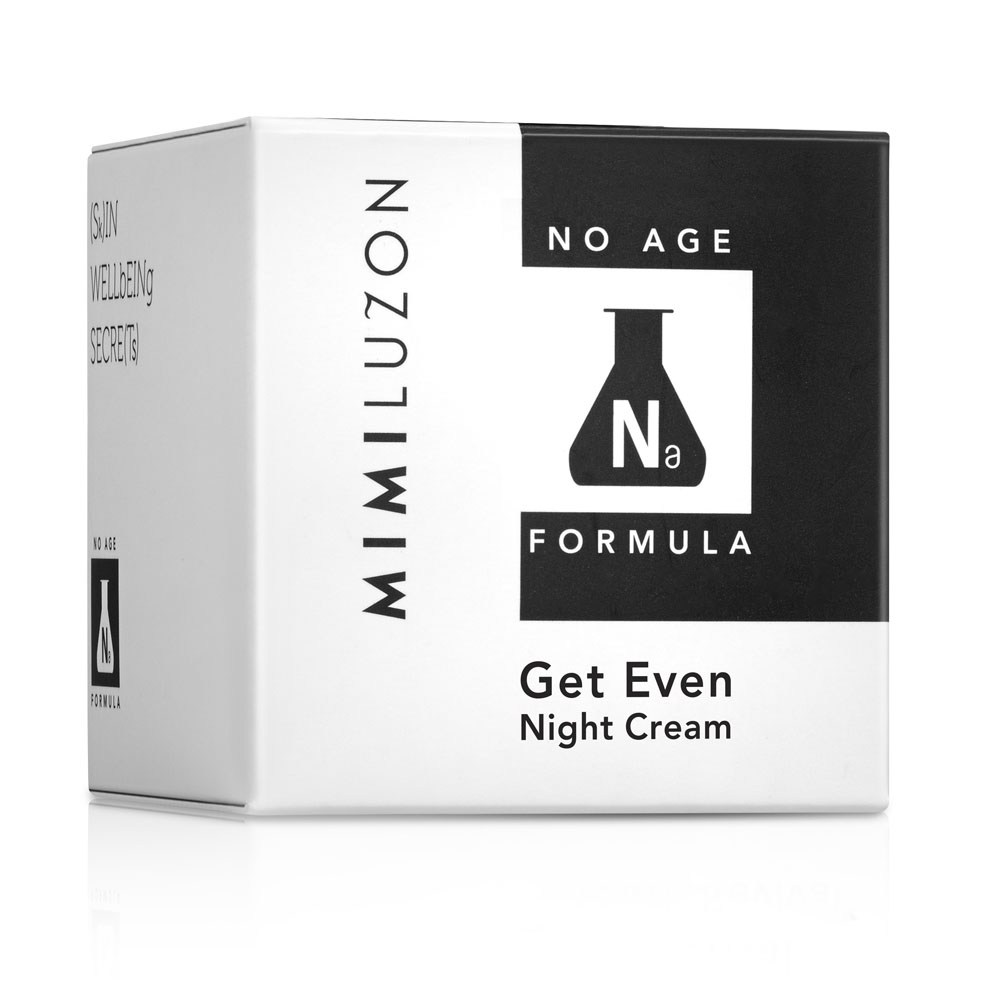 Get Even Night Cream
30 ML
Exfoliation of the skin is essential in alleviating the dull and aged appearance that dead un-exfoliated skin portrays. One of the most effective methods of exfoliation is by using alpha-hydroxy acids to peel away the upper layer of the epidermis, exposing fresh and radiant new skin below.
High-quality exfoliation and removal of dead cells
Exposes radiant new skin
Helps reduce the appearance of wrinkles and fine lines
Helps soften and invigorate the skin
Get Even Night Cream is an exfoliating masterpiece that uses 3 of the most effective and natural alpha- hydroxy acids to deliver a superior exfoliation experience, in a soothing and skin nourishing cream balanced with a rich blend of natural fruit oils. Glycolic Acid, Pyruvic Acid and Lactic Acid all contribute to the deep penetrating and fast acting skin desquamation action. This powerful formula removes dead skin and revives the complexion in a delicate and calculated manner. Simply put this is one of the safest, natural and most effective methods of skin revival. A once a night application can rapidly help bring about the youthful radiant looks that only a top class exfoliator provides.
Purified Water (Aqua), Glycolic Acid, Lactic Acid, Pyruvic Acid, Cetearyl Alcohol, Polysorbate 60, Persea Gratissima (Avocado) Oil, Glycine Soja (Soybean) Oil, Squalane, Cyclopentasiloxane, Dimethicone, Glycerin, Phenoxyethanol, Ethylhexylglycerin.