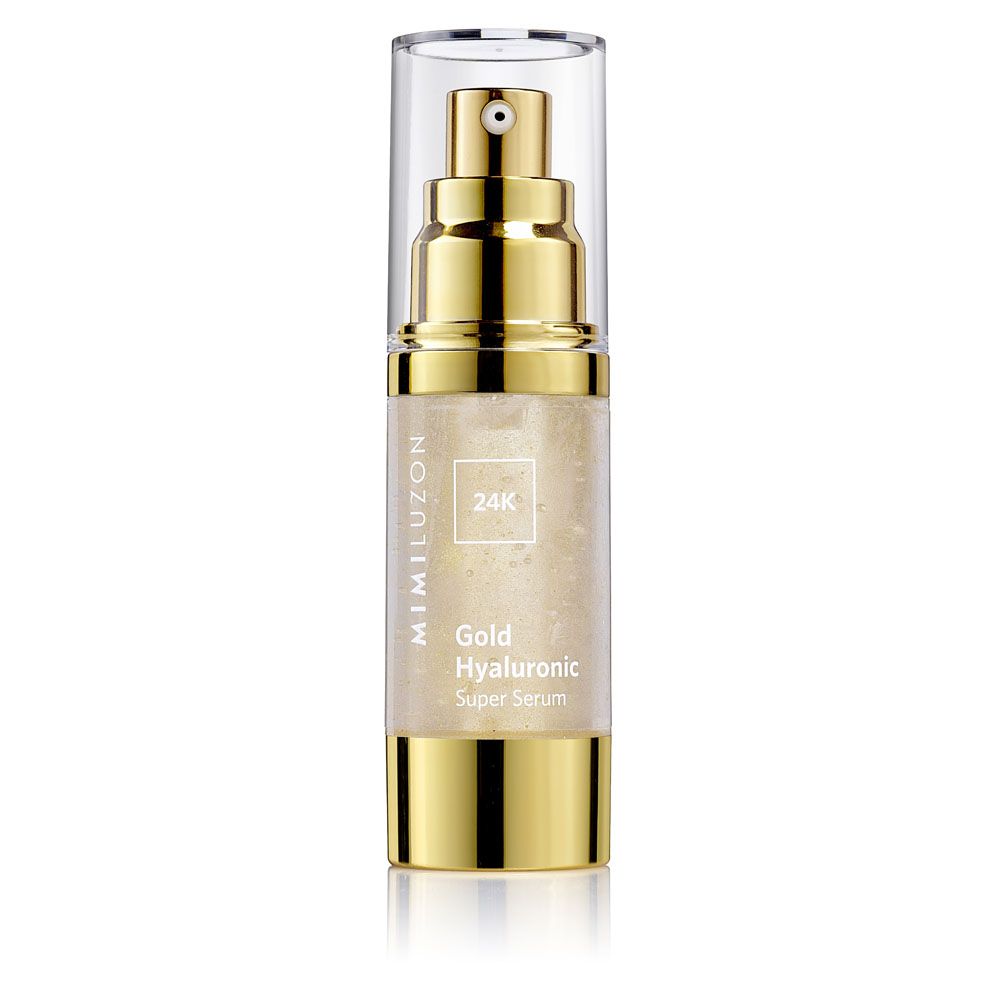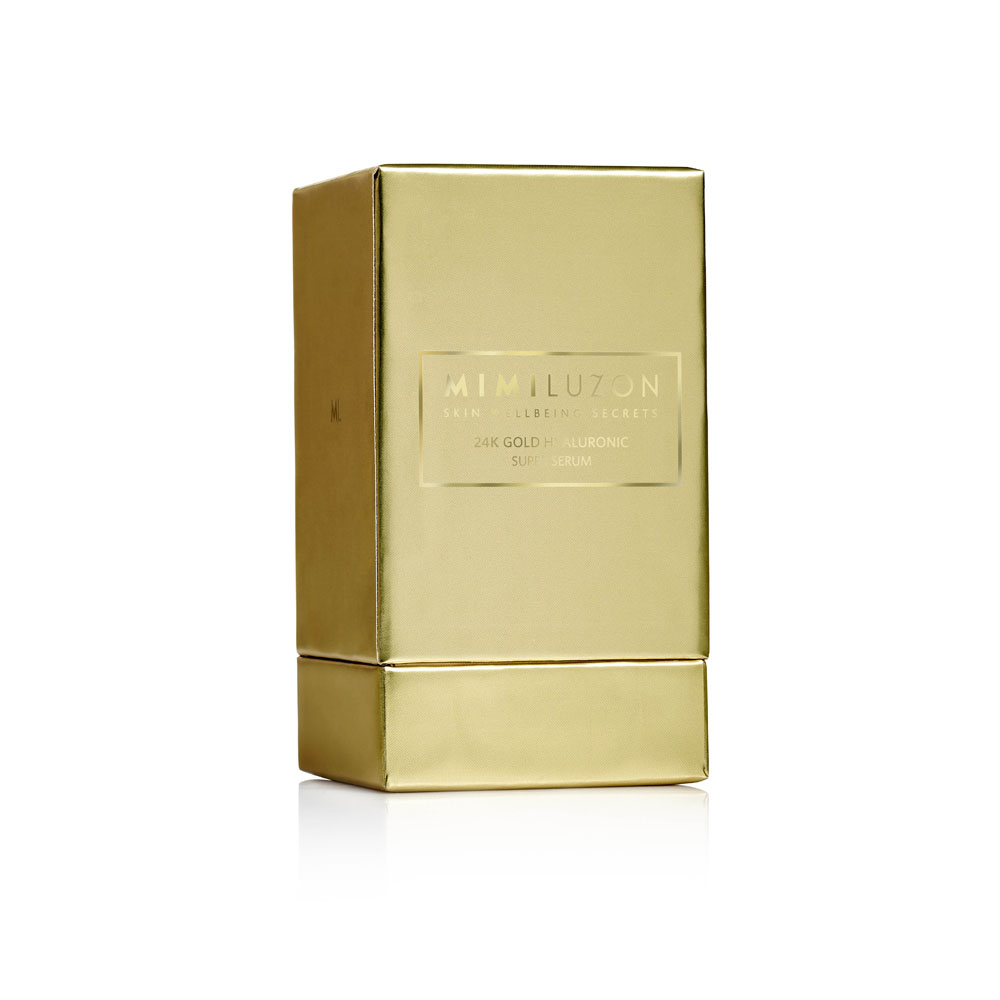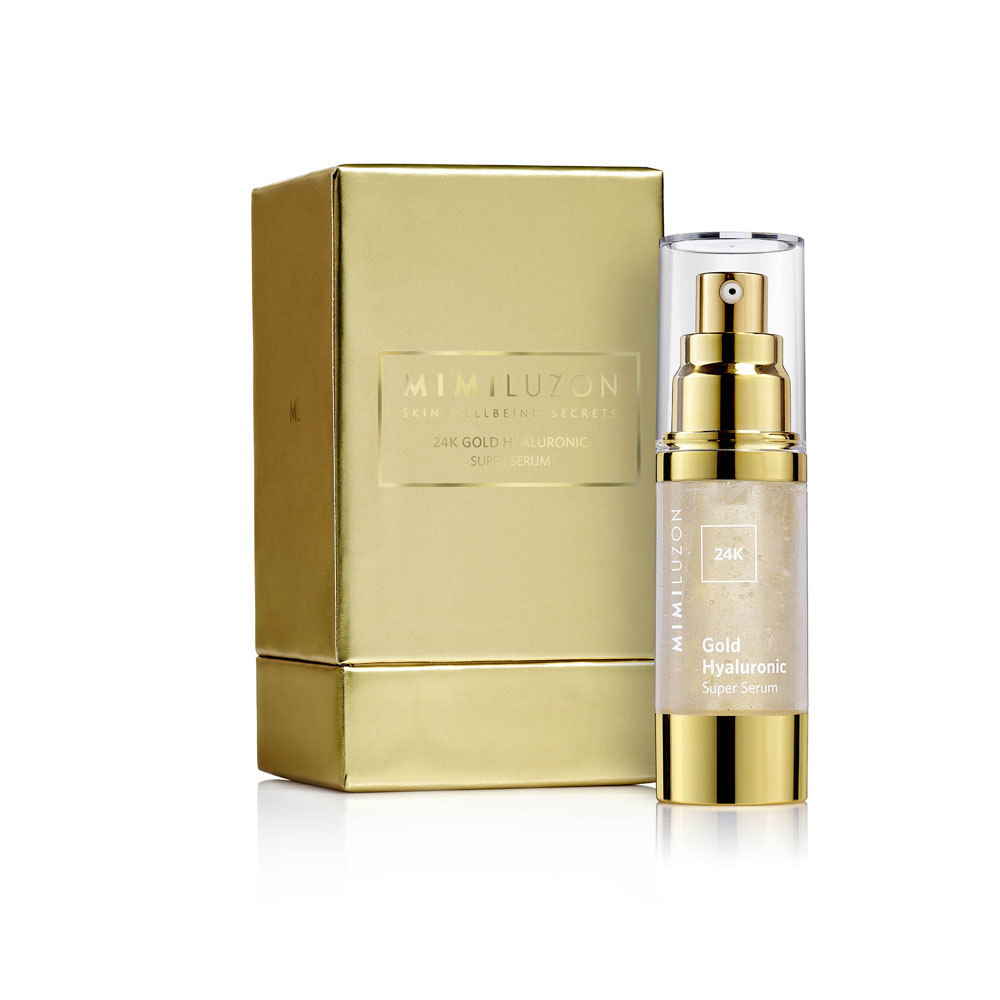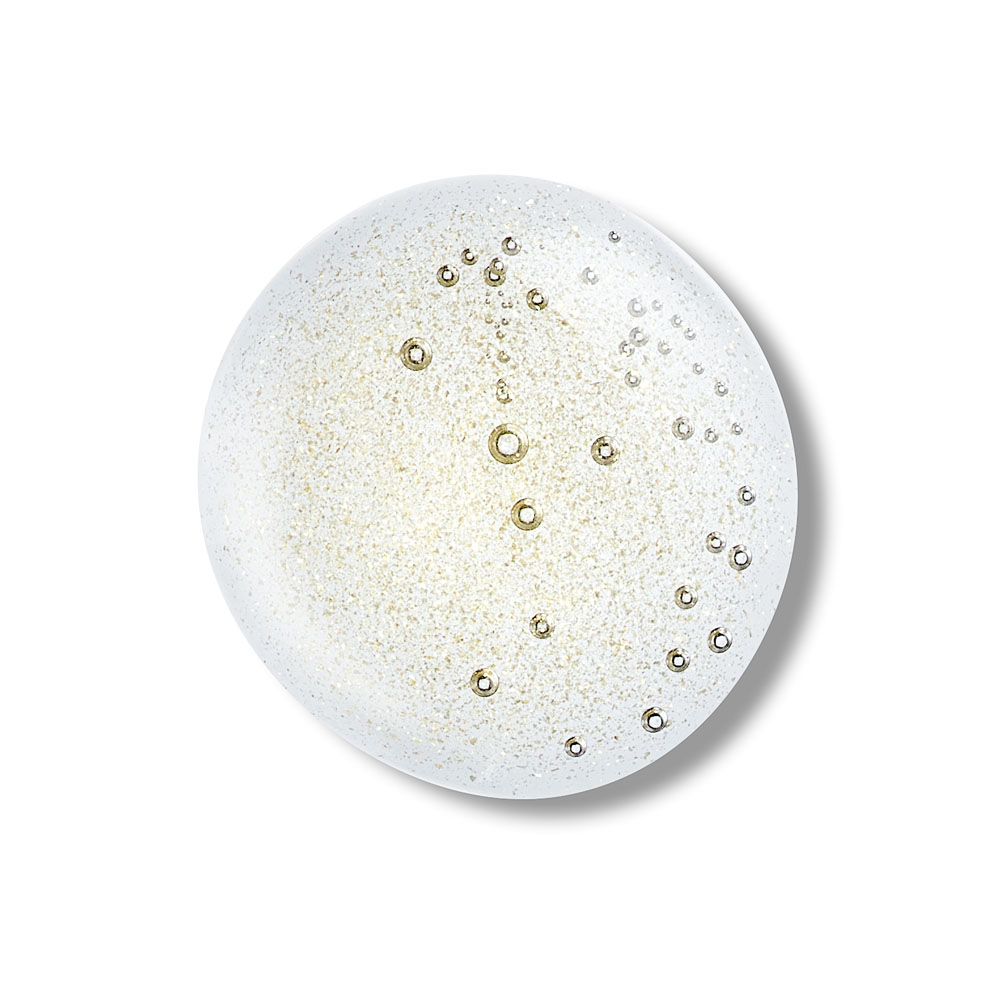 24K Gold Hyaluronic Serum
Expands with moisture, adding volume
Traps and retains moisture from the air
Reinforces the extracellular matrix
Increases elasticity
Stimulates cell renewal
Hyaluronic Acid is nature's very own moisturizer. It occurs naturally in the skin and plays an important part in capturing moisture from the air and retaining it in the skin by providing structural hydration that reinforces the skin's extracellular matrix and dermal collagen matrix. This increased hydration in the skin keeps skin vital and elastic.
However, as we age, our skin loses the ability to retain hyaluronic acid and the hydration it provides, resulting in skin that is less elastic and smooth.
24K Gold Hyaluronic Super Serum not only works to provide the necessary compensation your skin needs to make up for the loss of Hyaluronic acid, but also combines the powerful benefits of gold.
Gold has been known since ancient times to give skin a beautifully healthy, radiant appearance. The unique combination of Hyaluronic Acid and pure gold particles is the ultimate solution for skin that is more elastic, smooth, hydrated and beautifully luminous.
Water (aqua), Glycerin, Sodium Hyaluronate, Helianthus Annuus (Sunflower) Seed Oil, Cocos Nucifera (Coconut) Oil, Linum Usitatissimun (Linseed) Seed Oil, Argania Spinosa (Argan) Kernel Oil, Macadamia Ternifolia Seed Oil, Persea Gratissima (Avocado) Oil, Phenoxyethanol, Glyceryl Polyacrylate, Mica, Ethylhexylglycerin, Titanium Dioxide, Iron Oxides, Gold.